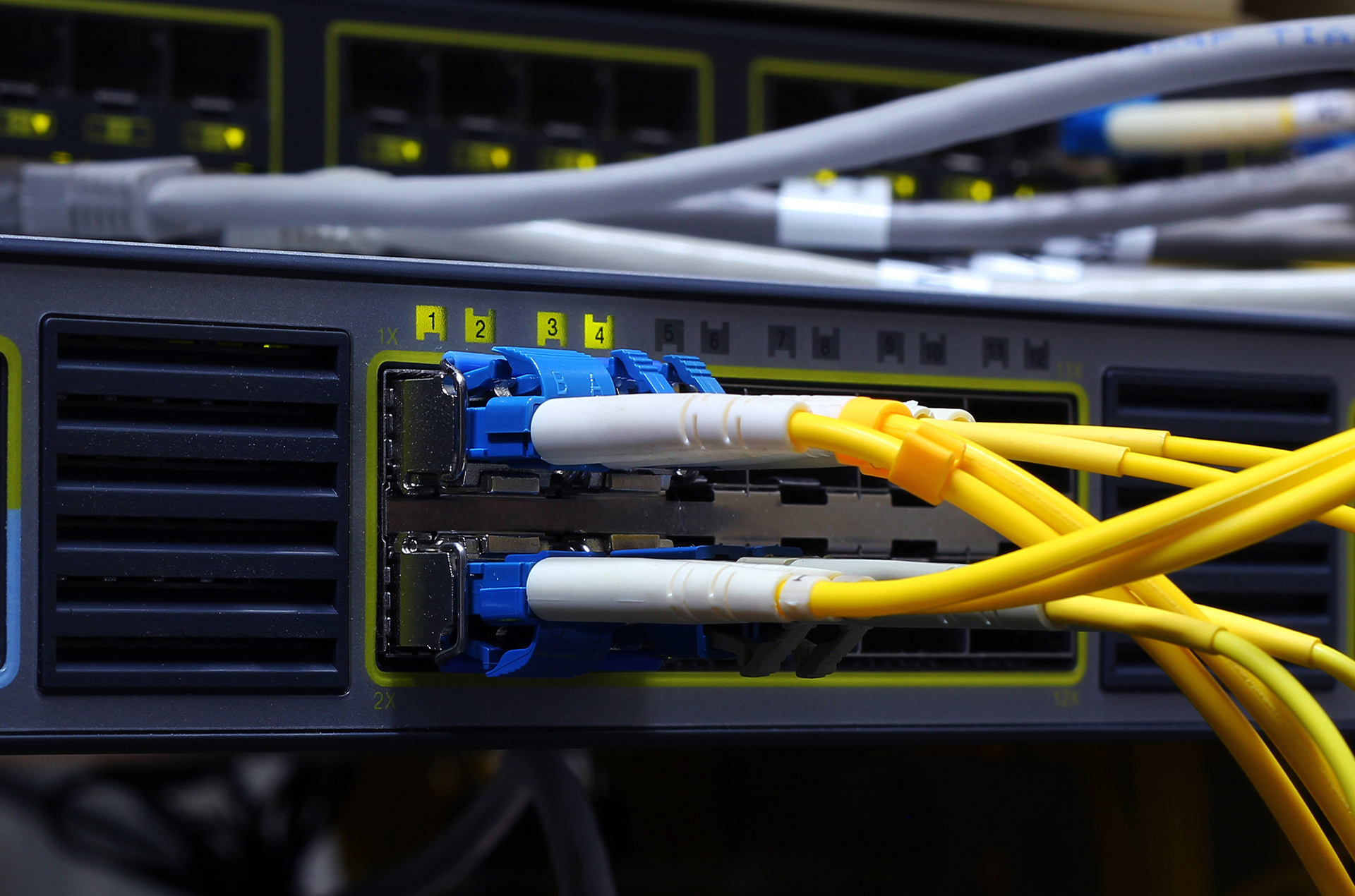 Fiber Optic Cabling and Wiring Installation in Southwest Florida
Schultz Low Voltage is one of the most established fiber optic installation companies in the Naples, Fort Myers, Port Charlotte and Sarasota areas. We specialize in the complete installation of business communication systems with Fiber Optic voice and data cabling design and infrastructure.
We are committed to supplying the equipment and systems which build a scalable network that will meet your company's needs not only today, but for many years in the future.
Fiber Optic Construction Services
Fiber Optic installation
Fiber Optic Cable Termination
Fiber optic cable splicing
Full scope design and maintenance for fiber cabling
Aerial cable placement
Conduit rodding, cleaning, and cable pulling
Underground conduit construction
Fiber Optic Installation Types
Multimode Cable
Single Mode Cable
FDDI
ST/SC Connectors
Fiber cabling
Premise Data Networks
Fiber Optic, Multimode, SC, ST, Indoor
Outdoor - Fiber Optic Cabling
Multimedia Outlets
Wall or Rack Mounted Cabinets
Local or Long Distance...
Locally we service Collier, Charlotte, Lee and Sarasota Counties, which include the cities of Naples, Fort Myers, Lehigh Acres, Bonita Springs, Immokalee, Lehigh Acres, Port Charlotte, Sarasota and North Port.
We have our own crews, company trucks, and travel where needed.