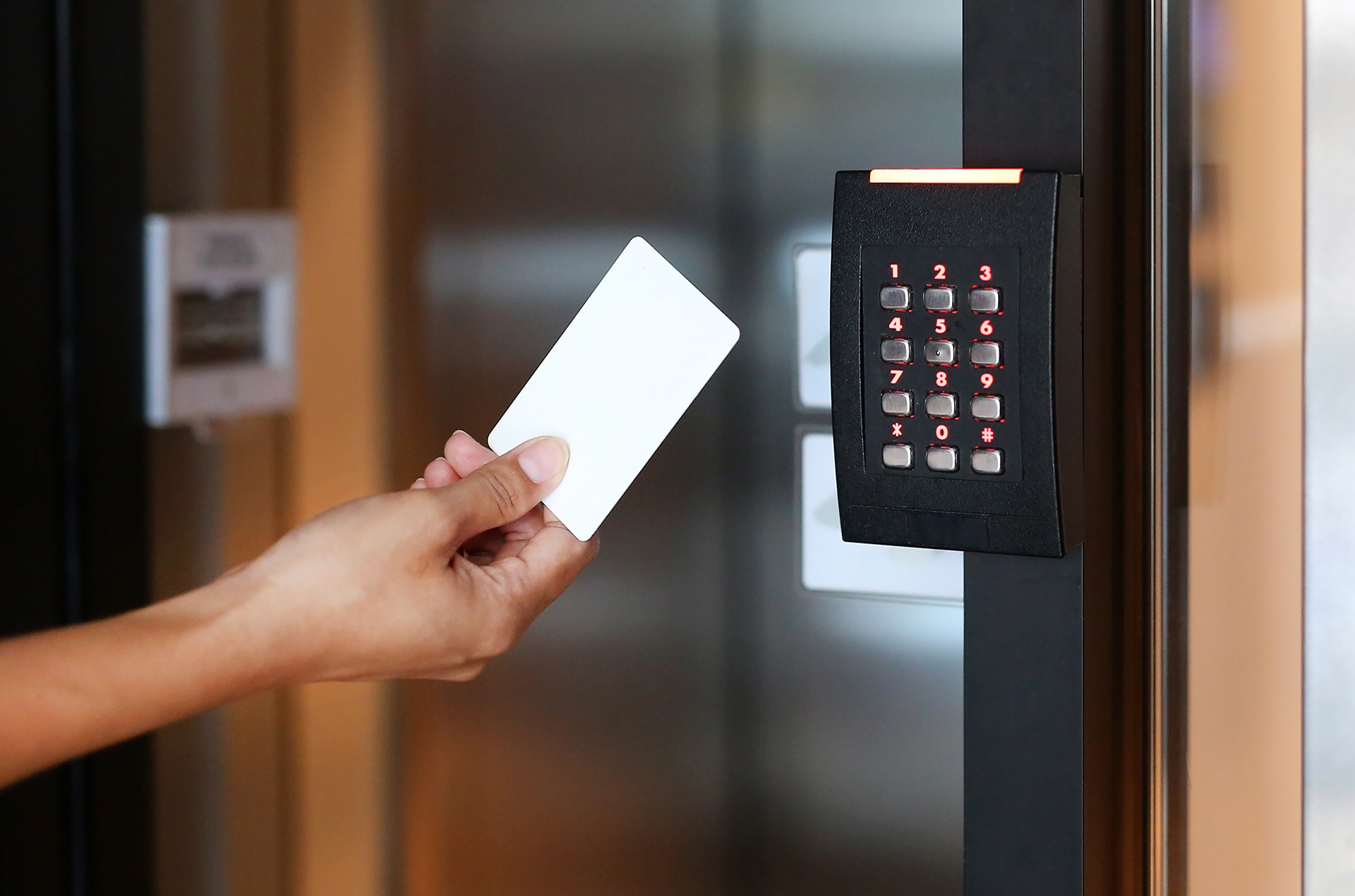 Access Control Southwest Florida
Selecting the right access control system can be very overwhelming with all the different products and trying to figure out what areas you want to be restricted and what areas we want to be left open. Our company has years of experience making sure we can help you with all of these questions that you might have. Our company knows what products will protect you, how long the system will take to install and we can figure out the best doors to have proximity card/fob reader units installed on to secure an area.
All the systems we install have sophisticated software that enable you the user to track building management of people coming and going. You can restrict individuals to zoned areas by assigning them, programmed key cards or key fobs. The benefit of this is so you can grant the cards times to work with the reader. Since most businesses have staff working different hours these days you can have full control to see who is coming and going and at what times. You will also be able to set individual cards to work around the hours you specify.
We have tailored products for every situation so you should never feel you don't have options. Not only do we provide you with the Card reader units but we also supply comprehensive biometric systems ranging from fingerprint ID systems, face recognition devices, retina scanners and palm geometry. We can also provide turnstile card reader systems for heavy flow foot traffic areas.
Even if you have a pre existing access control system that might need upgrading or adding on to, we can also help with that. We cover maintenance and repairs on all access control systems.
Commercial access control systems installed
Free survey and design
Maintenance contracts available
Manufacturer warranties on products
DSX Access Control Systems
We Specialize in DSX Access Control. DSX Access Systems,Inc. is one of the most respected names in the security industry because of its concentration on providing products and service that exemplify Quality, Reliability and Integrity.
DSX offers symmetrical scalability. Grow your system from one location and one PC to 32,000 locations and up to 999 PCs on a Wide Area Network. Intelligent Controllers and Integrated Locksets give DSX enormous flexibility and diversity. Take a look at the New DSX Software and features that is revitalizing Legacy systems and infusing them with new technology and wireless capabilities.
Local or Long Distance...
Locally we service Collier, Charlotte, Lee and Sarasota Counties, which include the cities of Naples, Fort Myers, Lehigh Acres, Bonita Springs, Immokalee, Lehigh Acres, Port Charlotte, Sarasota and North Port.
We have our own crews, company trucks, and travel where needed.